The governments of the most industrialized countries in the world are aware that investing a significant amount of money in education will allow them to be at the forefront of technology in an area that they wish to address, be it in agriculture, medicine, industry, financial, etc.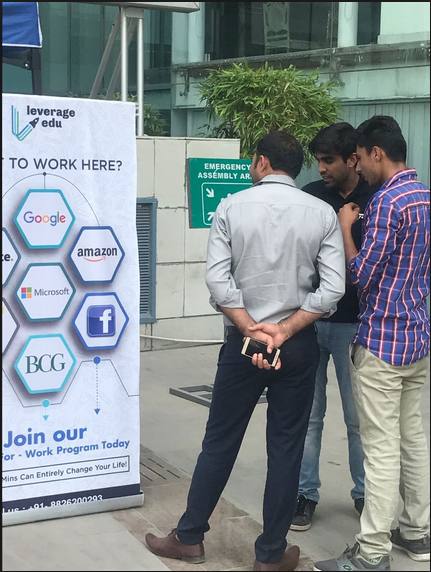 It is no secret to anyone that the countries that have invested the most in education are those that are currently dominating the world through their technological developments. This same philosophy is applied by the large Industrial Corporations that even go beyond the borders of their countries of origin to invest in education in countries with development potential, with the ultimate goal of being able to access this highly trained human resource and help improve the quality of life of those people and their families.
This is how Leverage Edu was born, an online tool for advisory services for university education, which includes tutorials, access to applications from the best universities in the world and preparation to enter the working world, all with the application of artificial intelligence.
We help students through our applications to build the most appropriate university profile, we support them to carry out simulated interviews similar to those that will be submitted, we advise them in the writing of research documents, to develop strong curriculum vitae, to process documents legal to enter the country where the university is located, to locate the best options in university residences, among other things.
Leverage Edu started its operations in 2017 and in such a short time it has evolved as a global leader in virtual university admissions and professional orientation, providing integrated solutions to the students that apply in our program.
It can be said that 95% of the students who have requested the advice of the Leverage Edu were accepted in one of their three best university options. This data places us as the best option in all of Western Asia, Southeast Asia, and the Indian subcontinent.When these students meet their professional goals and work in the most important Industrial Corporations in the world, they continue to be part of our community but as mentors for new students.
February 7, 2019